Having clear, real-time visibility into all aspects of the business is essential in the Food & Beverage industry.
To be successful in this highly competitive and extremely fast paced sector the business needs to be able to react very quickly to changing supply and demand and trends, as well as have the ability to flex pricing/offers quickly to adapt to market conditions. Adhering to the many rules and regulations to satisfy the Food Standards Agency is also critical to ultimately protect consumers.
Pricing is obviously a ke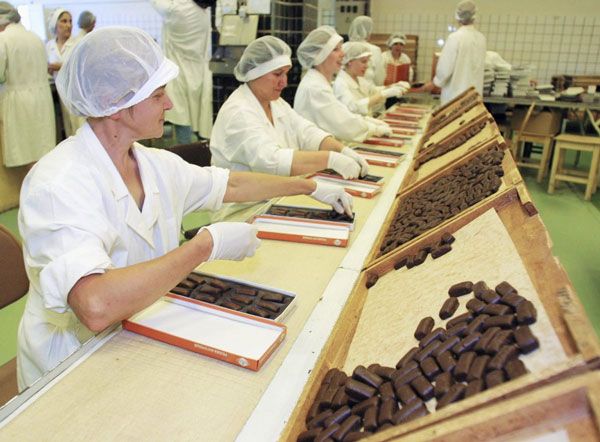 y factor in this industry. Unsurprisingly, customers are not particularly loyal and will often go with the cheapest price in order to cut costs and generate larger profit margins.
An organisation needs to not only keep track of its suppliers' prices but must keep in constant contact with its customers – ideally on a daily basis – to deliver and formulate a lasting customer relationship.
The organisation should know everything that has been purchased by the customers, what's missing off of the usual order and be able to provide special offers once available.
Managing stock inventories is another major factor that needs to be taken into consideration. If the organisation doesn't have a full understanding of its stock levels and lacks clarity on when the stock needs to be used by, it could limit its opportunities and potentially threaten the success of the business.
Complete view of business data
Small organisations tend to rely on a basic accounting solution which often struggles with these high data and transaction volumes. Larger organisations may also have a simple CRM system in place.
However, the issue that they probably face is that all this information is not collated into one system and cannot be cross referenced to provide a complete, joined-up overview of the organisation's data in order to process orders quickly, maximise stock replenishment and provide sufficient reporting.
Cuda Drinks, which supplies a variety of drink dispensing equipment to a wide range of retail outlets, is a prime example. The company was experiencing rapid growth, and required a solution that would encompass all business activities in one system, improve its operational efficiency and enable expansion to take place with a minimum of disturbance to the business.
The company had been using a combination of disparate spreadsheets, paper based methods and QuickBooks for accounting and recording of information.
"The administration of the day to day running of the business was beginning to consume a large percentage of our resources internally. For example, invoices were taking three hours a day to process," explained David Whitney, Finance Manager, Cuda Drinks. "We had gone as far as possible with our old method of working. We had a long term growth strategy in place which our existing system could not cope with. We simply required a new business system."
Cost effective ERP solution
SAP Business One for Food & Beverage is an extremely cost effective ERP solution that provides fully integrated stock, CRM and financial management tools to help bring sales, financial, banking, purchasing and inventory management together, all under one flexible, responsive system.
The CRM functionality within SAP Business One is being used by House of Sarunds, an importer and distributor of chocolates and confectionary, to provide complete and effective management of customer
enquiries, sales agents' visits and other business opportunities.
Through the stock control functionality, used in conjunction with the barcode scanning system, sales advisors can now process multiple orders quickly and efficiently through the higher visibility of stock levels provided by the system.
"With SAP Business One we no longer need to worry that our software is going to let us down. The CRM functions have aided the close monitoring and following of all our business deals from start to finish, ensuring that everything runs smoothly, and we maintain our high reputation with customers," said Gary Parkinson, Sales and Marketing Manager at The House of Sarunds. "The fact that all the modules are integrated has also been very beneficial, especially in creating reports and cross department communication."
SAP Business One is extremely easy to use and can be tailored to completely fit an organisation's size and needs. Additional plug-ins are available to enhance the solution and there is also a cut-rate Start & Go edition, aimed at businesses consisting of one to three people, which can be upgraded at any point as the business grows.