SAP Gold Partner
SAP EMEA North SAP Business ByDesign Outstanding Performance Award
#1 SAP EMEA North SAP Business ByDesign Partner
#1 SAP EMEA North SAP Business One Partner
#1 SAP UK SAP Business ByDesign Partner
#1 SAP UK SAP Business One Partner
SAP EMEA North Partner Excellence Awards – New Business Category
SAP Intelligent Enterprise Partner Ambassador
SAP EMEA North Partner Excellence Awards – Innovation with SAC
CCH Tagetik Platinum Partner
Microsoft Modern Workplace Partner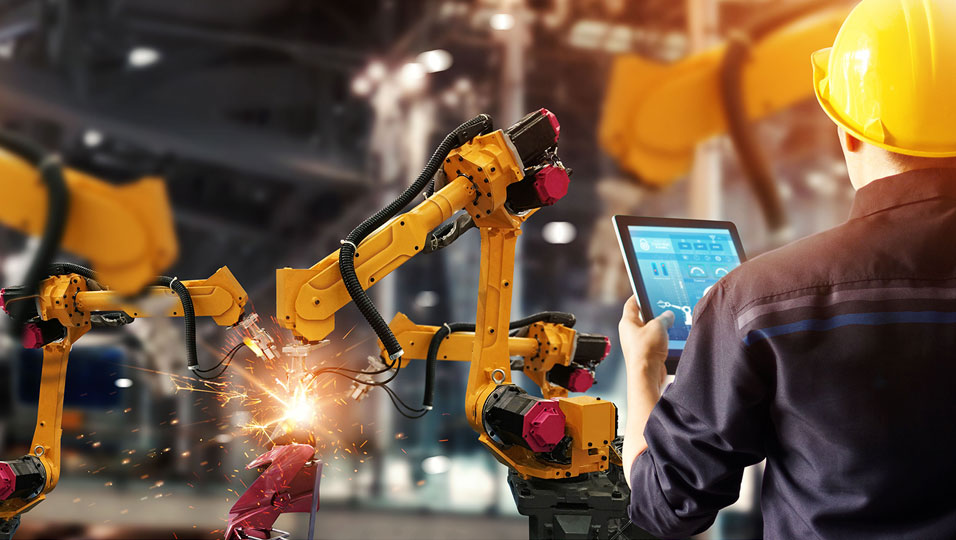 At a Glance
How can Manufacturing

benefit from ERP?
The priorities for Manufacturing have changed. Businesses need new and innovative solutions to solve bottlenecks and challenges, including Integrated Demand Planning, Material Flow Analysis, Multilevel material planning, Production and Quality Control, Profitability, and Efficiency.
Codestone solutions give you complete visibility of your operations, one version of the truth, helping you make profitable data driven business decisions.
Connect your business from order to shipment with Cloud ERP for a streamlined operation that is high on service and low on waste.
Whether you are producing by batch, or round the clock, cloud-based ERP gives you the power to deliver on customer demands with increased efficiency.
Key Benefits
Finance

for ERP
Improving Operational Visibility

Have access to data, KPIs and reporting to make informed business decisions to support your customers and to grow your company based on information and not speculation.

Improving Operational Efficiency

Aggressively improve operational efficiency through process improvement initiatives. Reduce material cost as well as inventory and working capital.‍

Accelerate growth

Expand up the value chain. Add new sales channels and grow. Enter new geographies and markets which in the past may have seemed unreachable for your business.‍

Increase customer satisfaction and loyalty

Retain your customer base in the face of low-cost competition. Present one face to the customer across the business, regardless of channel or region.‍

Control your inventory

Manufacturing is empowered by tight batch control, traceability, full quality assurance, and universal task management.‍

Promote transparency

Get a detailed audit trail of your inventory, with barcode scanning, self-service, and other tracking systems. ‍
Support decision making

Real-time data visualisations and KPIs drive performance and planning.‍

Become agile

Data updated in real-time means you are prepared to act in the event of market disruptions.‍‍

A single platform for manufacturing

Demand planning. Customer orders. Forecast. Production. Warehouse and delivery management. External and Internal supply planning.‍

Accelerate time to market

Ensure product design meets customer specifications.‍

Satisfy more customers

MRP systems allow you to respond faster to shifting customer demands and improve the management of fluctuations in purchasing, production, and shipping. Accelerate responses to inquiries and requests with accurate product costing and pricing.‍

Guarantee consistent quality

Minimise the risk and scope of a recall by ensuring the consistent quality of your products while maintaining the flexibility to act on any opportunity. Always meet or exceed the exacting standards of your customers and adapt to compliance requirements.‍

Keep costs under control

Custom manufacturing accounting software enables you to gain control over work order details and deeper insights into your production costs so you can see where to cut spend and save money faster.‍‍

Confronting manufacturing inefficiencies

Today, common manufacturing challenges are a result of growing complexities throughout the supply chain. Discover our fast and flexible solutions, designed to meet the unique needs of your industry.‍

Operations

Command every aspect of your operations and unlock new commercial opportunities.‍

Wholesale distribution

Conquer your distribution challenges to expand your business and control costs.
Our Approach
Consultants with Decades of Manufacturing Experience

to help you with future-ready ERP solution
With Codestone's consultants we can help you find the right ERP solution for Manufacturing so that you are able to manage:
Production
Order based production with practical alternative Sequences, Feeder lines, Secondary Resources etc.
Task management for work distribution including detailed Work instruction with drawings, pictures, inspection instruction
Controlled Material flow for Material Provision to Production and Delivery from
Process steps can be automated flexibly
Identified Stock (Batch, Coil, …) with seamless traceability
Finance integration and permanent WIP valuation
Make to Stock (MTS)
Production to stock
Delivery from stock
Standard products
Predefined variations
Internal Supply Chain
One Layout for Warehouse & Production
Scalable Location Layout
Process Flexibility
Unload & Put-away
Production Replenishment & Removal
Pick & Load
Internal Movements
Physical Inventory
Integrated Quality Assurance
Plan, process, monitor and analyse inspections
Quality planning including
Inspection Instructions
Sampling Procedures
Quality Codes
Notes
Attachments
Quality Control & Quality Analytics
Project Services
Certified and experienced consultants to deliver

the right solution
Codestone's certified and experienced consultants offer full end-to-end consulting and implementation support and services to help your business succeed.
By applying deep solution-specific coupled with industry-specific expertise, Codestone helps organizations implement and customise their ERP for their unique requirements, providing a platform on which they can dramatically improve operations and grow.
Codestone's Customer Success consultants and project managers have experience implementing SAP Business One and Business ByDesign, so you are up and running fast and on budget.
See our Project Services
Support Services
Supporting you

all the way
Codestone has a great deal of experience across multiple industry sectors, delivering rapid projects alongside complex international rollouts. Our successful implementation methodology and systematic approach ensures end-to-end project success. After go-live we offer 24x7x365 SAP, Microsoft, CCH Tagetik, and IT infrastructure support, plus the industry's broadest Cloud IT and Managed Services portfolios, to ensure you are always up and running and importantly, future-proofed.
See our Managed Support Services
Customer Success Stories
Hands-on experience across multiple industries
Best-of-Breed

ERP Technology Solutions
Designed for Small and Medium Businesses
Fully Scalable Cloud Solution for Midsize Businesses