SAP Gold Partner
SAP EMEA North SAP Business ByDesign Outstanding Performance Award
#1 SAP EMEA North SAP Business ByDesign Partner
#1 SAP EMEA North SAP Business One Partner
#1 SAP UK SAP Business ByDesign Partner
#1 SAP UK SAP Business One Partner
SAP EMEA North Partner Excellence Awards – New Business Category
SAP Intelligent Enterprise Partner Ambassador
SAP EMEA North Partner Excellence Awards – Innovation with SAC
CCH Tagetik Platinum Partner
Microsoft Modern Workplace Partner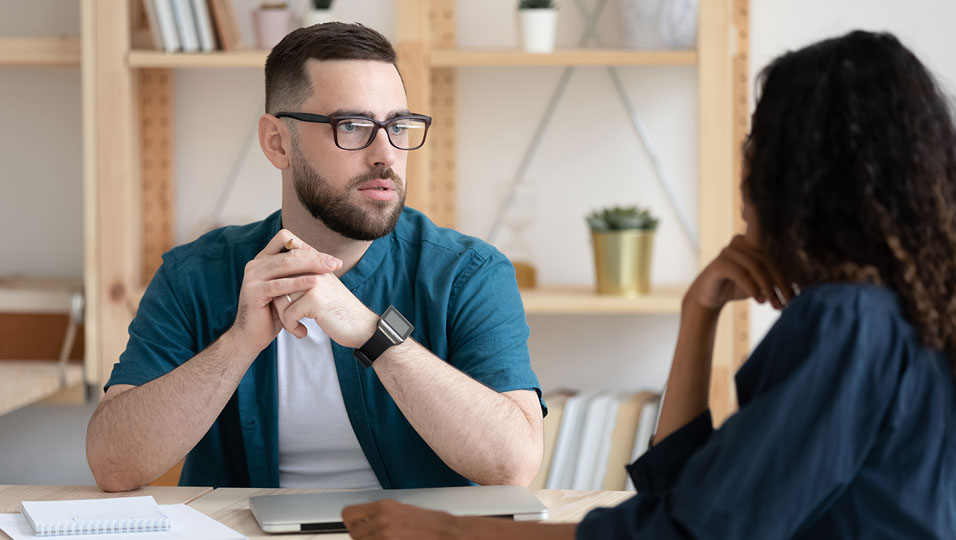 At a Glance
What is

HR for ERP?
One of the biggest challenges in HR is that it is often the last department to go digital. Meaning that spreadsheets, paper-based systems, disparate databases, all risk HR spending more time on manual processes rather than driving more value-added operations.
Although as organisational structures evolve and the workforce becomes dominated by digital natives, innovative approaches are needed in every HR domain. HR needs to adopt a stronger position at the executive and decision-making level, to inspire change across the organisation – not worrying about a team member needing a day off work to attend her husbands' twice removed cousin's partners' son's fourth birthday party.
Key Benefits
Human

Resources
To get ahead of the market competition

By streamlining administrative tasks via automated processing, allowing you to focus on what really matters, the people.

Empower your people

To manage their own time, procurement processes, and personal information.

Stop sweating over absences

Make managing absence, sickness, and holiday simple and stress free.

Get to know your people better

Get a better understanding of your people's skill set and identify key capabilities to fit projects and identify potential skill gaps.

Get a better view of your business

By having key organisational structure and personnel information. Benefit from graphical hierarchical authority charts and departmental visibility.

Gain better insights

Analyse your employee and management make-up and identify strengths and weaknesses to address.
Simplify your onboarding

By giving employees and managers easy access to all relevant information.

Payroll

Facilitate payroll processing to interface to Codestone's Insight Cloud Payroll or take advantage of interfaces for third-party payroll providers.

Time, Attendance, and Labour Management

Manage time, labour, and compensation more effectively with centralised data and self-service processes.

Onboarding

Simplify employee onboarding and give employees and managers easy access to all relevant information.

Time, Attendance, and Labour Management

Manage time, labour, and compensation more effectively with centralised data and self-service processes.

Time recording

Integrated to projects to assist project control.

Recharge time and expenses

To customers on time.

Maximise billing time

Manage employee time & leave.

Requests and Approvals

Create and monitor policy-compliant purchase requests and automated approvals.
Our Approach
Consultants with

In-House Experience in HR
While HR was viewed as an administrative function – like finance – it now plays an increasingly strategic role within the digital transformation of global business. The need for organisations to adopt more digital initiatives starts with the requirement to meet the ever-changing business need in response to market requirements and therefore HR needs to be at the forefront to address and leverage these changes. HR departments need to innovate, experiment, and become fully digital in approach to, and delivery of, HR 'services' – both to executives and to employees.
Codestone solutions empower your people with the tools they need to leverage and maximise their full potential most effectively. Benefit from a single source of critical information and streamline essential HR processes, so you spend less time fussing over compliance and more time building a forward thinking, agile workforce that will drive innovation.
As digital technology makes life more networked and quantifiable; the new digital organisation must also be built around teams, with a focus on diversity, culture, learning, and analytics that can measure team effectiveness. Therefore, using Codestone Cloud ERP effectively will allow the HR function to engineer a structure that will lead future performance and augment the employee experience.
Using out technology however means more than simply doing HR tasks digitally. It is about changing current approaches to talent acquisition, learning, career development, and performance. With such profound implications for company culture and employee satisfaction, use Codestone Cloud ERP solutions as a pivot in organisation evolution to empower the workforce of the future.
Project Services
Certified and experienced consultants to deliver

the right solution
Codestone's certified and experienced consultants offer full end-to-end consulting and implementation support and services to help your business succeed.
By applying deep solution-specific coupled with industry-specific expertise, Codestone helps organizations implement and customise their ERP for their unique requirements, providing a platform on which they can dramatically improve operations and grow.
Codestone's Customer Success consultants and project managers have experience implementing SAP Business One and Business ByDesign, so you are up and running fast and on budget.
See our Project Services
Support Services
Supporting you

all the way
Codestone has a great deal of experience across multiple industry sectors, delivering rapid projects alongside complex international rollouts. Our successful implementation methodology and systematic approach ensures end-to-end project success. After go-live we offer 24x7x365 SAP, Microsoft, CCH Tagetik, and IT infrastructure support, plus the industry's broadest Cloud IT and Managed Services portfolios, to ensure you are always up and running and importantly, future-proofed.
See our Managed Support Services
Customer Success Stories
Hands-on experience across multiple industries
Best-of-Breed

ERP Technology Solutions
Designed for Small and Medium Businesses
Fully Scalable Cloud Solution for Midsize Businesses